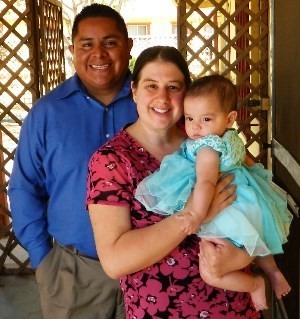 Buky & Theresa write:
A group of 27 came from Sutherlin Family Church in Oregon to serve with us the week before Easter. This church has been involved with our ministry for over twenty years. They donated our church's pews and one couple on this spring's team had been here when they put the roof on our church in 1995.
This year the team helped us dig and pour cement so that we can expand our sports area for the youth. They put on dramas at youth night and helped share the Gospel with 150 children at Migrant Camp Vergel through VBS. They also spent one day loving on the residents at the Buen Samaritano assisted living facility by doing crafts with them, playing balloon volleyball, and praying with them.
Sutherlin Family Church also donated a van to the ministry, which was an answer to prayer! The van has been very useful in picking up children for Kids' Club, as well as for transporting our volunteers to different ministry sites around the San Quintín Valley.