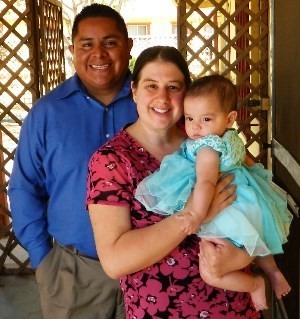 Happy 4th of July to you from Clínica La Esperanza!
Even though we are in Mexico, we still have plenty of room in our hearts for the United States!  May God bless America!  We will be celebrating with a bonfire and fireworks at the beach with a team from Ridgecrest, California.  Buky is preparing his "Tribute to America" soundtrack.  Even though Buky has never gone to the States, we believe it is a promise from God that we will be able to go together one day as a family.  We look forward to that day!  Meanwhile, we continue to serve with all of our hearts here at La Esperanza.
Thank you so much to all of our financial supporters, prayer partners, team members who have come to serve, family and friends who encourage us to continue in the work that God has for us here.  We apologize for not being in touch for so long.  It has never been our intention to not keep you informed because we believe you are just as much a part of this work that the Lord is doing as we are.  I admit that even with the help from a nanny for Elena, life is so fast-paced here, that it can be hard to keep up.  However, we will try to do better to stay in touch this year.  We hope this attached newsletter will encourage you as you see what God has been doing here at La Esperanza.
Thank you so much for your prayers!
God bless,
Buky, Theresa, and Elena