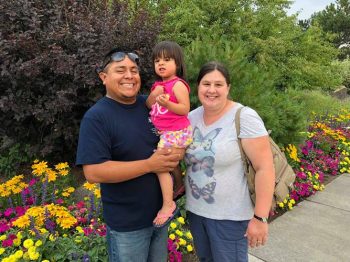 Dear Friends,
We pray you are well!  We hope you had a nice Father's Day weekend!  Our Sunday was full!  I had a chance to lead worship with the band (which was totally outside of my comfort zone without Buky by my side) and Buky preached a message about the love of our Heavenly Father.  We finished off the afternoon eating fish tacos with Buky's family.  It was a blessed day!
Please be praying for my brother-in-law, Pastor Jr.  He is serving in Cuba this week with a group from Mexican Medical led by Amy Fuller.
We hope you enjoy the attached newsletter that goes into more detail about the spring teams and ministry at La Esperanza.  We continue to make preparations for our summer teams that will be arriving in July.
Thanks so much for your interest in our ministry!
God bless you!
Theresa, Buky, and Elena