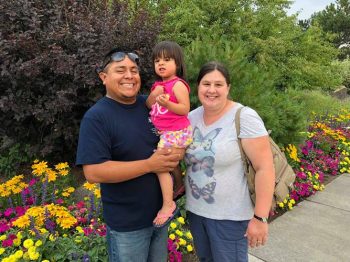 Hello Friends,
We are excited to be able to share this update with you about the summer ministry at La Esperanza.  There will be more updates about the summer coming this fall because there are so many more stories to tell!  God was working in so many ways at La Esperanza this summer!  Praise God!
We are about to embark on our trip to Idaho and Montana.  We are so grateful that this is possible!  On August 29th, we celebrated a year since Buky received his approval for his green card in Juarez!  God is good!  We look forward to seeing many friends who have served at La Esperanza in years past.
Thank you so much for your investment in our ministry – through prayer, donations, by coming to serve!  We are so blessed to have so many friends and family that lift us up in prayer.  We couldn't do this without you!
God bless,
Theresa, Buky, and Elena